Productivity
and Quality for
all Chip Designs
.
Why is full-chip electrical verification essential?
Semiconductor manufacturers suffer from errors in their designs that cannot be detected before the silicon validation stage, at a very high cost and risk to the project's time-to-market. Existing EDA solutions are either accurate but limited in capacity or, due to oversimplification, unable to identify all errors. Design best-practices reduce the problem, but cannot solve it completely. The financial impact of these errors can reach hundreds of millions of dollars in the event of a product recall. It will also seriously damage a company's reputation.
100% exhaustive and accurate
Reliability
Detects all errors thanks to an electrically-accurate analysis at transistor-level on the full IC
Built from the ground up to remove the burden of false errors
Covers all possible power states in a single run
Enables focusing on correcting real errors rather than filtering out false errors
Easy to use for all IC designers
Use
Minimizes setup effort thanks to Aniah's smart analysis algorithm
Provides the benefits of formal verification at transistor level to analog and digital design engineers
Efficient results analysis interface including seamless integration with design tools for cross-probing
Unique error detection capacity
Accuracy
Aniah's Smart Network Analysis reduces the number of false errors by a factor of 100-1000x. It can accurately model voltages in complex circuitry and opens new areas for reliability verification in complex ICs. Our Pseudo-Spice Engine detects errors that occur only in specific conditions with the support of 100% of circuit topologies. Its detection capacity is unique in the industry for errors that Spice simulators cannot detect.
Our error detection capacity is unparalleled by both Spice and static ERC :
Conditional High-Impedance in large-scale VLSI, including non-systematic errors
Reliability and electrical overstress errors in ICs with complex HV/LV voltages mix
Detection capacity is independent of IC scale – up to one billion of transistors
"We have been working for more than two years with Aniah and its tool promises to revolutionize IC design thanks to a disruptive approach to the crucial verification stage"
Mourad Djouder
Manager PDK and Design Flows
at STMicroelectronics.
About us
A smart circuit analysis algorithm to unleash the potential of vectorless static transistor-level verification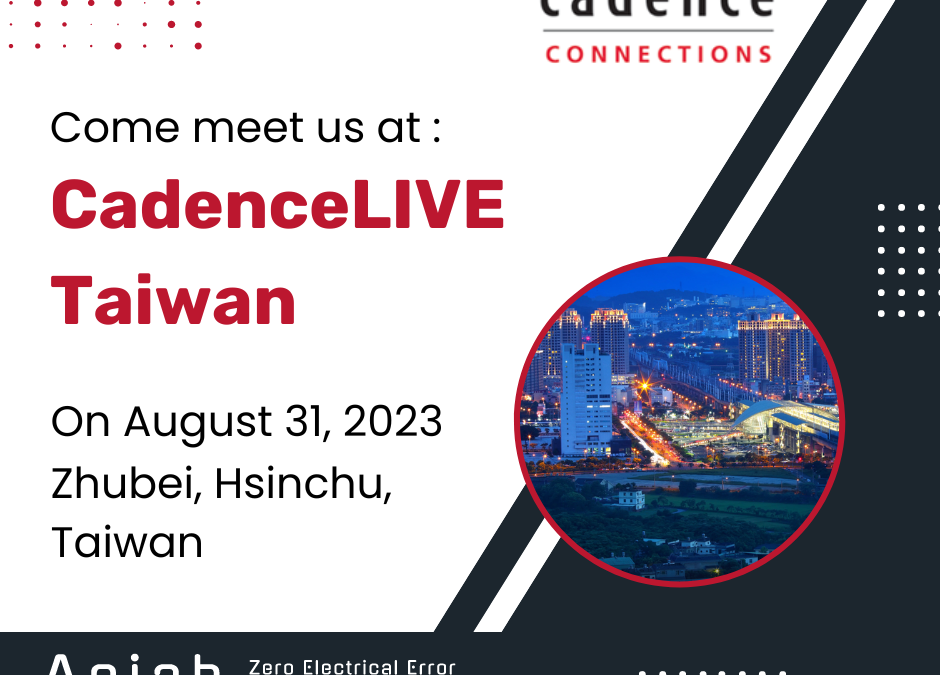 Come meet us at CadenceLive Taiwan ! We're pleased to meet you on August 31, 2023 at Zhubei, Hsinchu, Taiwan for the CadenceLive Taiwan. See you there ! 
Conditional high-impedance (HiZ) nets errors are among the most serious risks in an IC project because of their capacity to elude Silicon qualification phases and escape into mass-production. They may create a wide range of issues throughout the Validation,...
Aniah is proud to announce joining Cadence's Connections Program earlier this year in May 2022. Our verification tool can now easily connect to Cadence Virtuoso Schematic Editor ®. From now on, our customers will be able to use Aniah ERC tool to check for errors and...
Join Our Team
.
Aniah is an ambitious company working on the development of a unique industry tool that leverages advanced high-performance-computing techniques for large-scale circuit analysis. We are a company on a human scale, with simple and sincere relationships. Dynamism, high standards, benevolence, and the right to make mistakes are the guiding principles of the management team.